oh the big hoopla about the moon being closer than it has been in like 20 years or so. so, i guess that once before in my life i've seen it like this. and, hopefully i will see it again a couple more times. either way, i took photographs of it to remember it and show my children. they saw it too, as they were in the car with katelyn when it was rising. yes, that's right. they spent the night with katelyn and she came to pick them up. and, they left with her. we both almost cried when they were waving bye to us. oddly enough, we watched a dragontales video during dinner about spending the night with friends and it was "OK to leave sleep over with your friends". i think they need a mommy and daddy version of that! kendal and holly spend the night with mamaw and granddaddy all the time, but they don't come get them and take them away. guess that was the difference!
anyway, the point of this is the moon! i had such a great time taking pictures! we found a curve by a field on top of a hill in franklin county. way out in the middle of no where. no light pollution or anything. it was so dark that when i tried to get car trail pictures, i couldn't even tell if i actually had the road in the shot until after the car went by (you'll see...)
here are my results! i had to crop in the picture about half because the best zoom lens i have only goes to 200mm. i played with the F stop and aperture and got interesting results. i also converted a couple to black and white in photoshop.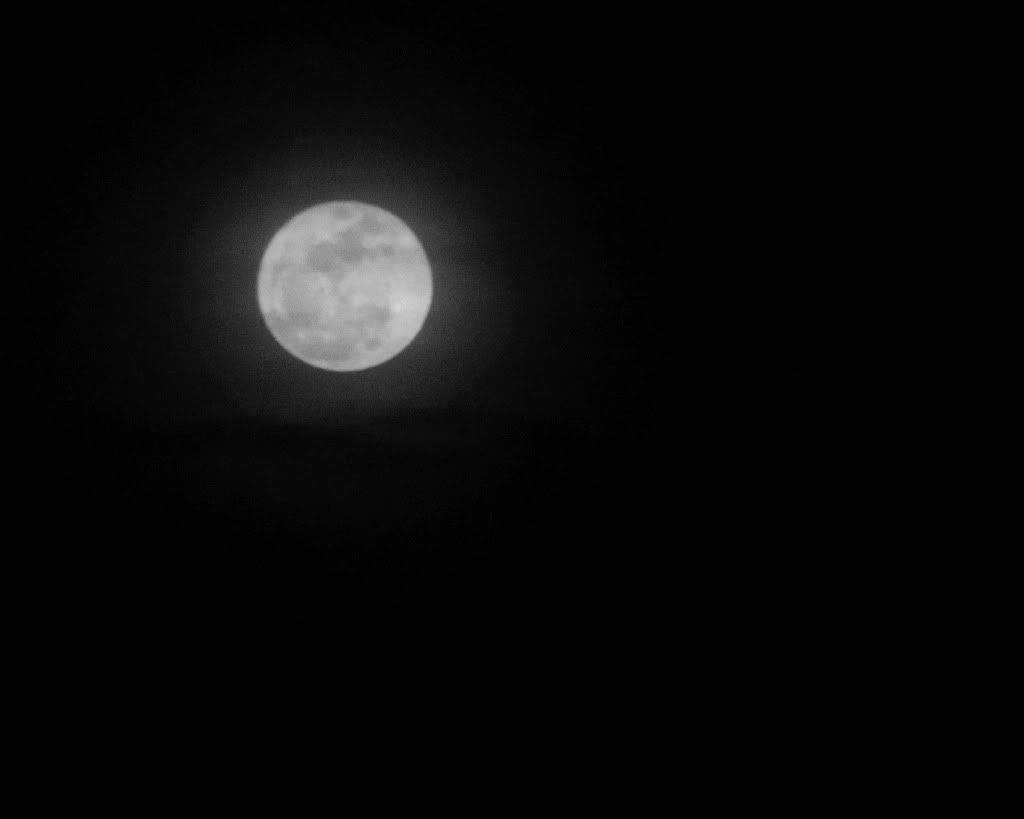 here is where i slowed down the shutter speed and let in more light. you can't see the detail in the moon but it did make for some neat shots. it was a little cloudy as you can see.
this one isn't cropped - this is how it was shot in my camera.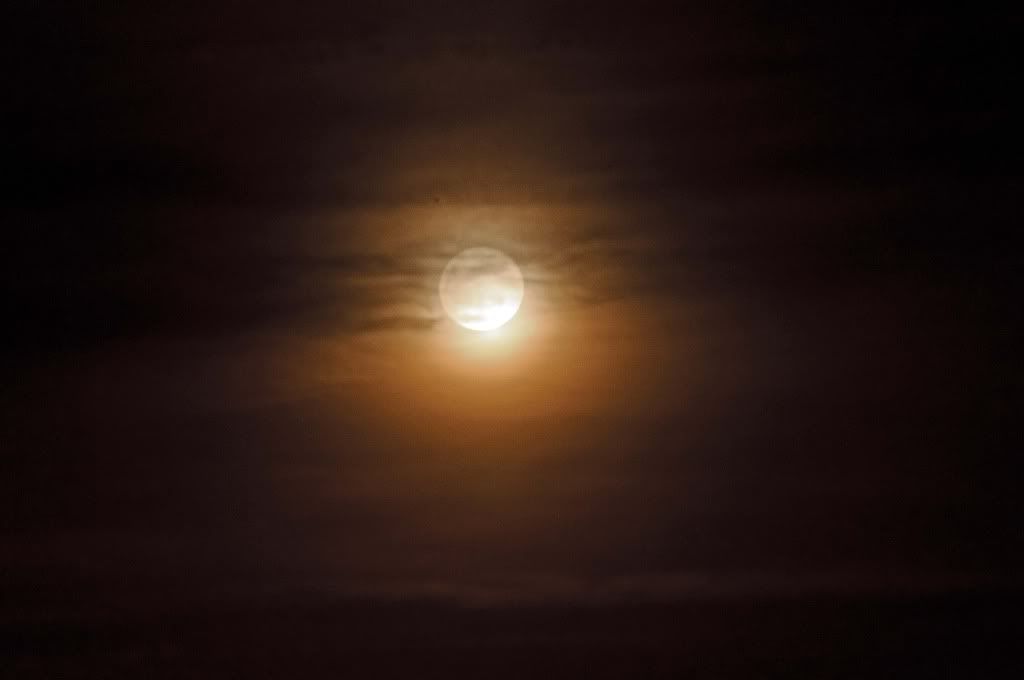 i mentioned it was dark? i couldn't even tell that i didn't have the lens pointed in the right direction to get this car driving by...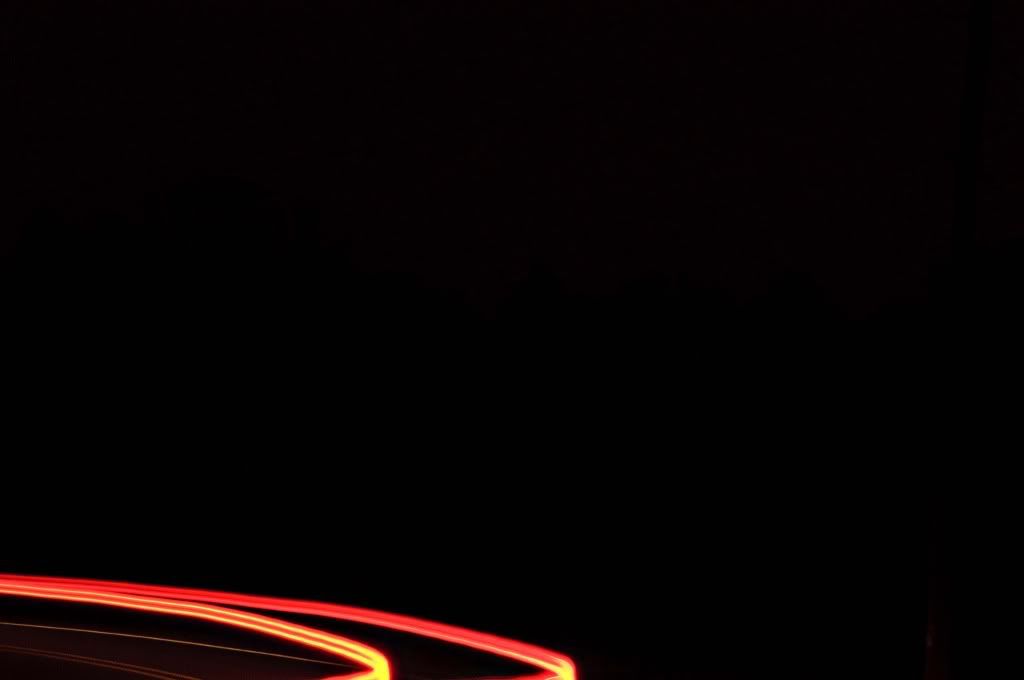 i did a little better this time, same curve but this time the car was coming towards me rather than away from me (red = taillights, white = head lights).