last sunday, i went to washington for my friend's baby shower and i took some maternity pictures of her while i was there. as most of you know, i lived in washington (NC) for several years before i moved back here.
every time i've visited washington since i left there, i've always had that feeling of "oh, i'm home" when i got there. i have to say, this was the FIRST TIME that i did not have that feeling. i've lived here almost 5 years now.
as always, i had a great time and i do still love washington. if we ever "win the lottery" (got to play to win!), i'd love to buy a condo there so my kids would know about such a great little town and community.
anyway, on the way home, i took the "long way back" and had that feeling of coming home. in particular, i took the long long way back by this particular field, which i happened to stop at and the cows, which were all way off in the distance, came running to me. they were so fast that i thought for sure they were going to push through the fence and attack me. they were literally running, and if you know anything about cows, you know that cows generally don't run.
i thought i'd play little game of "where was i" - i know for SURE that several of my friends and/or family may know where this is.
the field was the other side of the road - the cows that came up to me were not in that field, but they are on the same farm. the cows just kept coming. so many that they wouldn't fit in my 50mm lens (as you can see).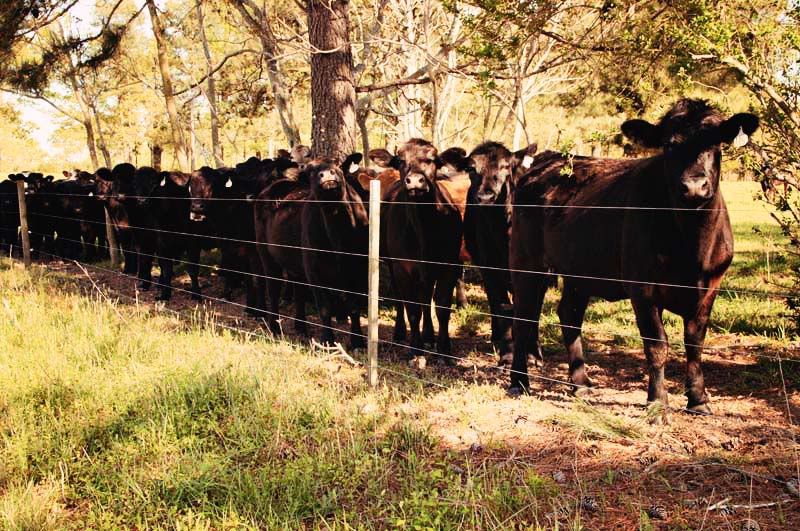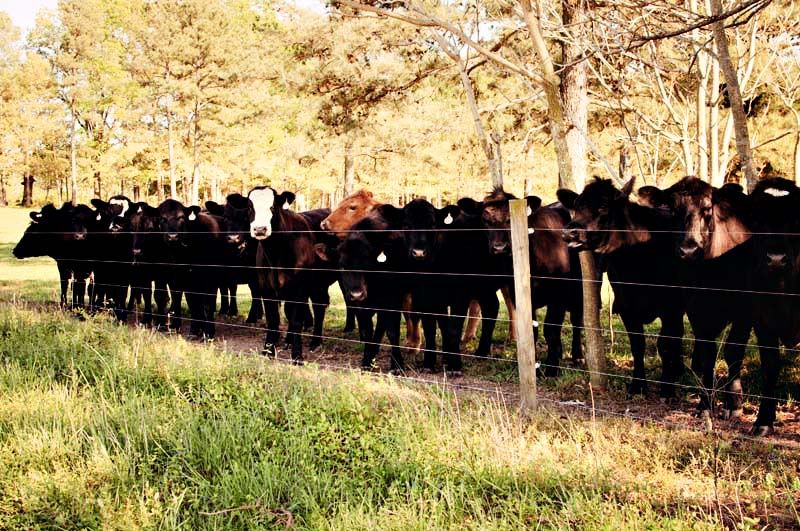 my only hint: it is WEST of hwy 64. ok, ok. it is in franklin county. :) you tell me where - EXACTLY! if you know where it is, then you'll know what i mean.