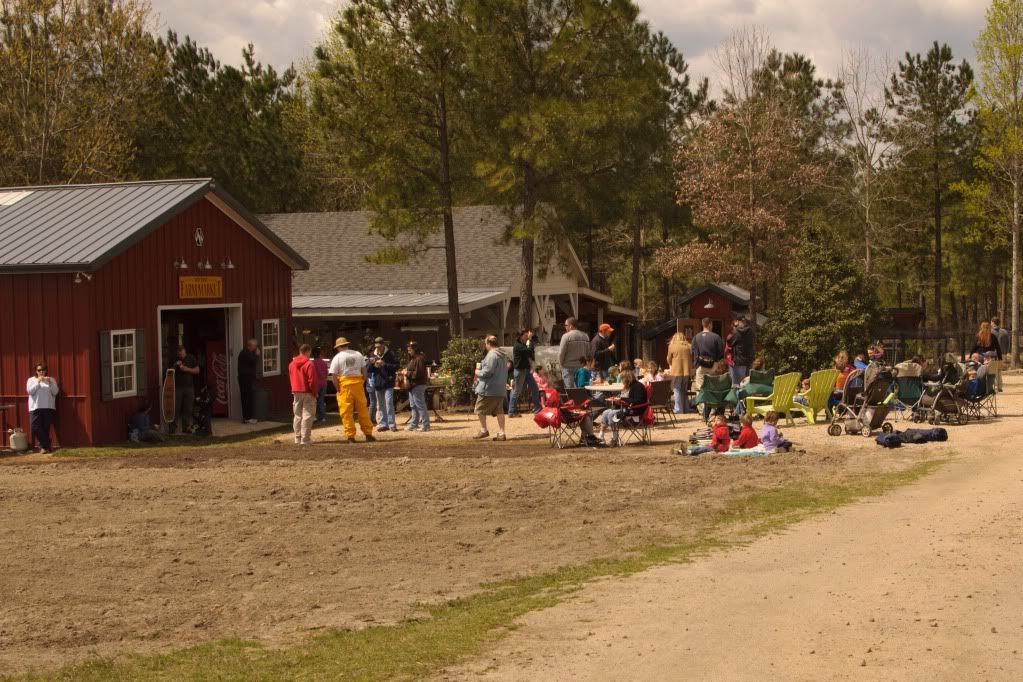 a real farm cat!
yesterday, we visited my cousin's farm (ray family farms in bunn). they have all the normal farm animals and, well, kendal and holly just love it. they talked about it for 2 days (which was all the days they knew about it prior to going). kendal's favorite part was the pigs, and holly - clearly the horses. there was one sow with piglets and kendal thought they were cute. holly just loves horses anywhere, anytime.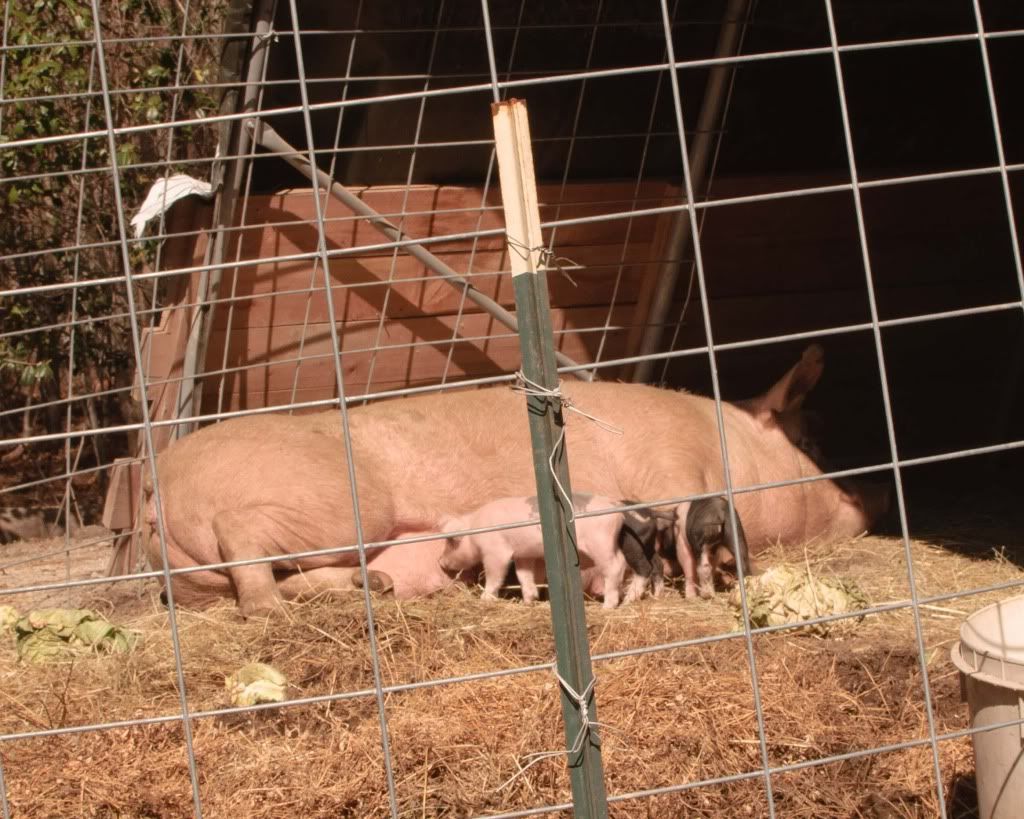 the really neat thing about this farm - well, there isn't just one neat thing. there are several. first, you can go ANYWHERE. nothing is off limits. and no matter where you go, you will not find containers of pesticides or chemicals. you will find lots of chickens, and chicken poop. they are free range. and, they know it. they aren't scared of you and you almost have to shoo them out of the way to walk sometimes.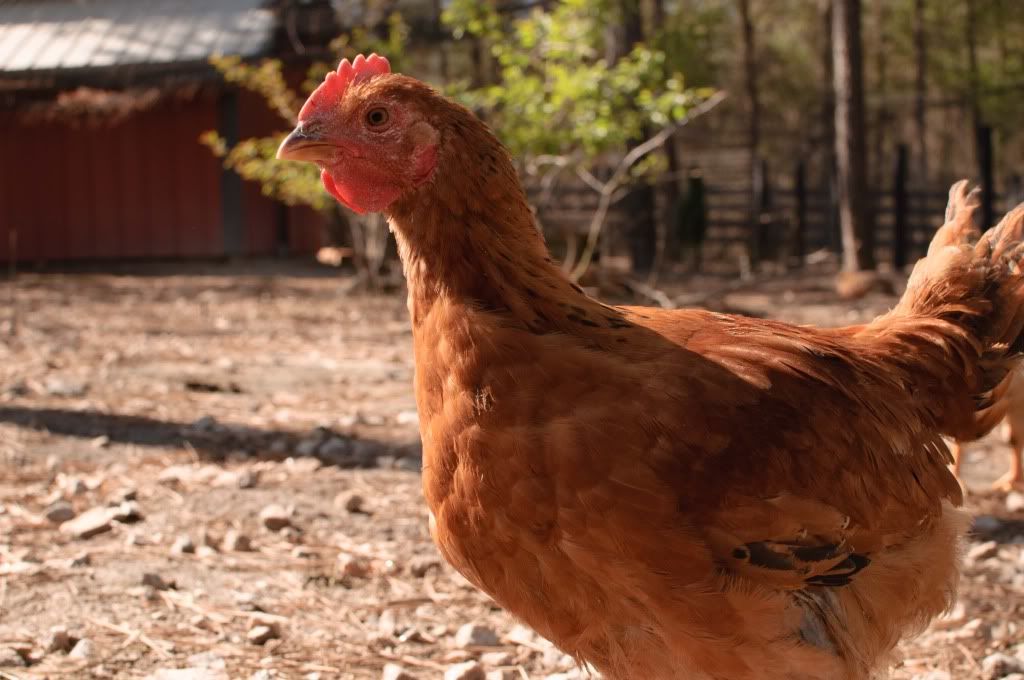 another thing you won't find is a yard full of manicured grass. to me, that says they don't use chemicals on their yard, where the chickens also "range".
you will find about 10 (? i didn't count them) super friendly horses that kendal was even brave enough to kiss on the nose. and a greenhouse, and a garden (which i'm sure is fertilized with not only chicken poop, but with horse manure and cow manure too!)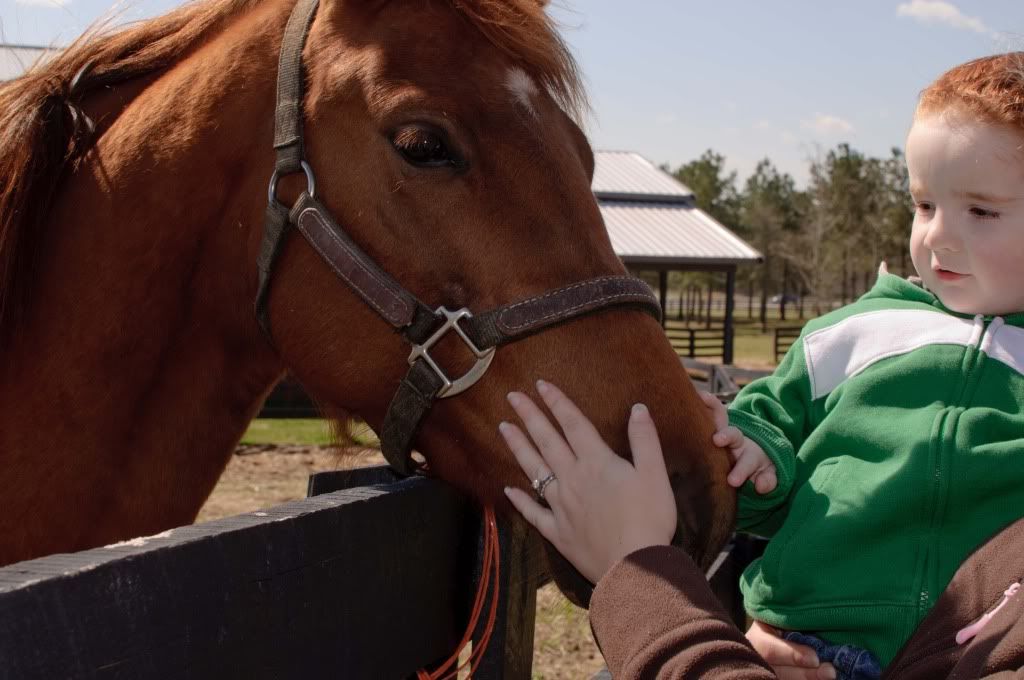 and you'll find pigs with plenty of space to run, root, and explore. no small confined pens, except for the mama with the piglets but that is to protect the babies. yesterday, the pigs had some leftover spaghetti and some oranges - "slop". one boar, the rest sows. one was pregnant still. there weren't more than 8. most were those big pink kind but there were 3 black ones - some special old timey breed that he got.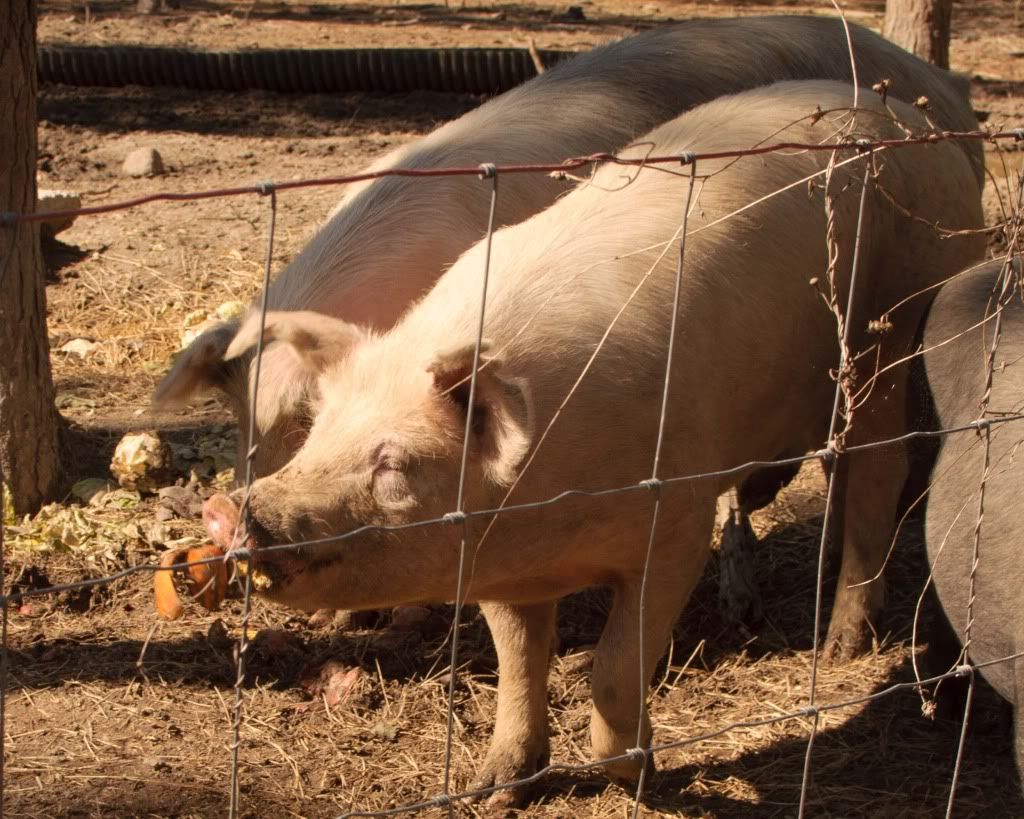 the chickens, they have a net-covered area and a large barn to roost and lay in. for now they were free range, but the last time we were there they were limited to the large net covered area because of a chicken hawk. that hawk was killing them. they also have a gazillion guineas, which are a favorite of mine. my grandma (also jodi's grandma) had them.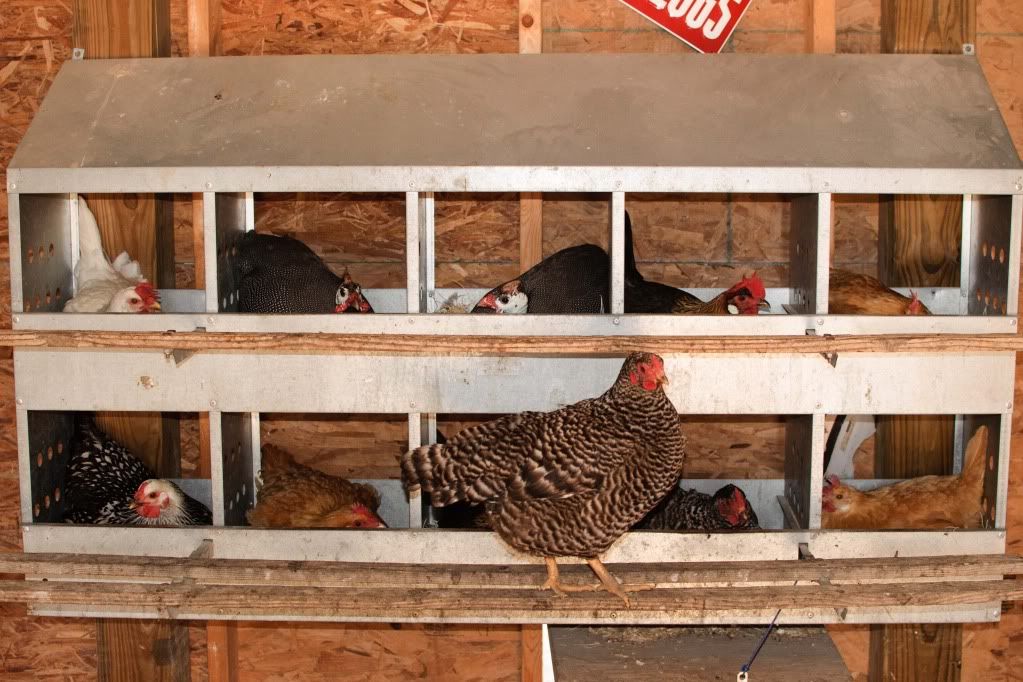 maybe i should have bought less meat so that we could go back sooner (to buy more). next time i'll think about that.