yesterday at the farm, i was trying to get a picture of kendal and holly by the fence. they would NOT cooperate. not even in the slightest. one would look up and to the right, the other to the left and to the side. one would have a smile, one would wouldn't shut up. by the end, they started feeding off each other making the craziest faces.
ended up that i really captured their true personalities. if you notice, kendal started it. holly was watching him, and copied it. that pretty much is how it works. he does it, she watches, and then does it 10 fold, which makes him do it more, and her do it even more... until it they are laughing so hard they can't control themselves. however, they skipped the laughing part here and just keep being crazy.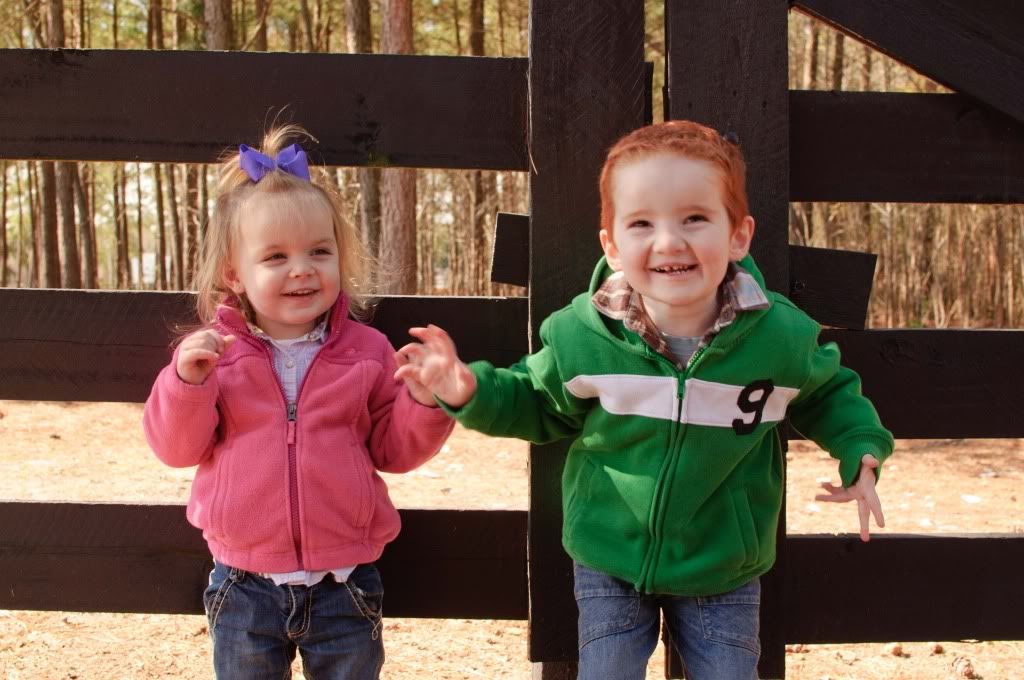 i love this one...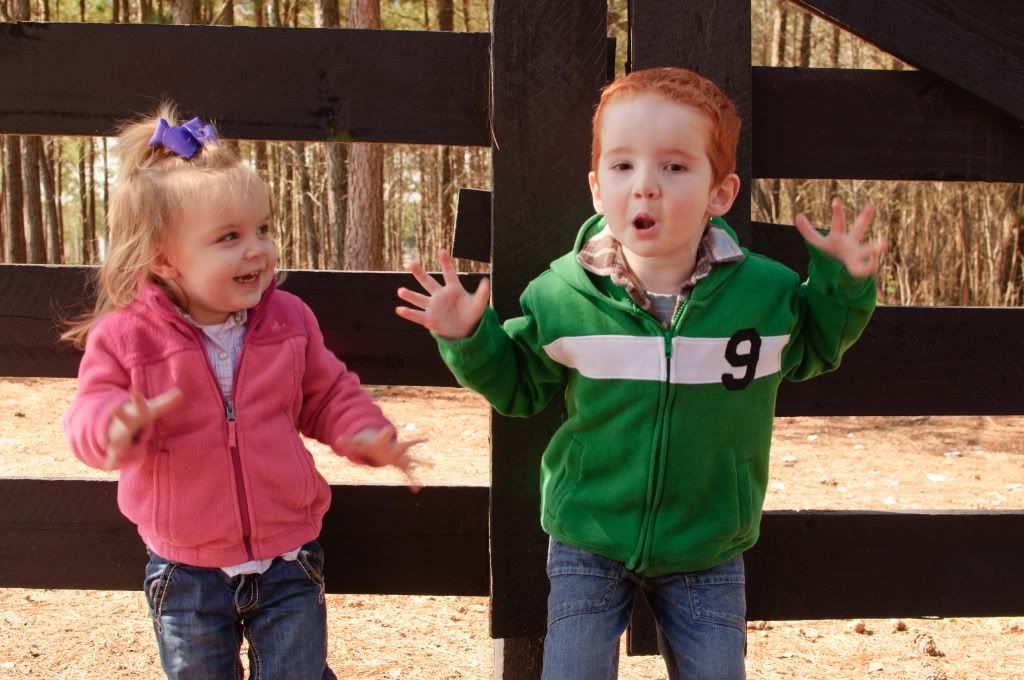 but this one is my favorite.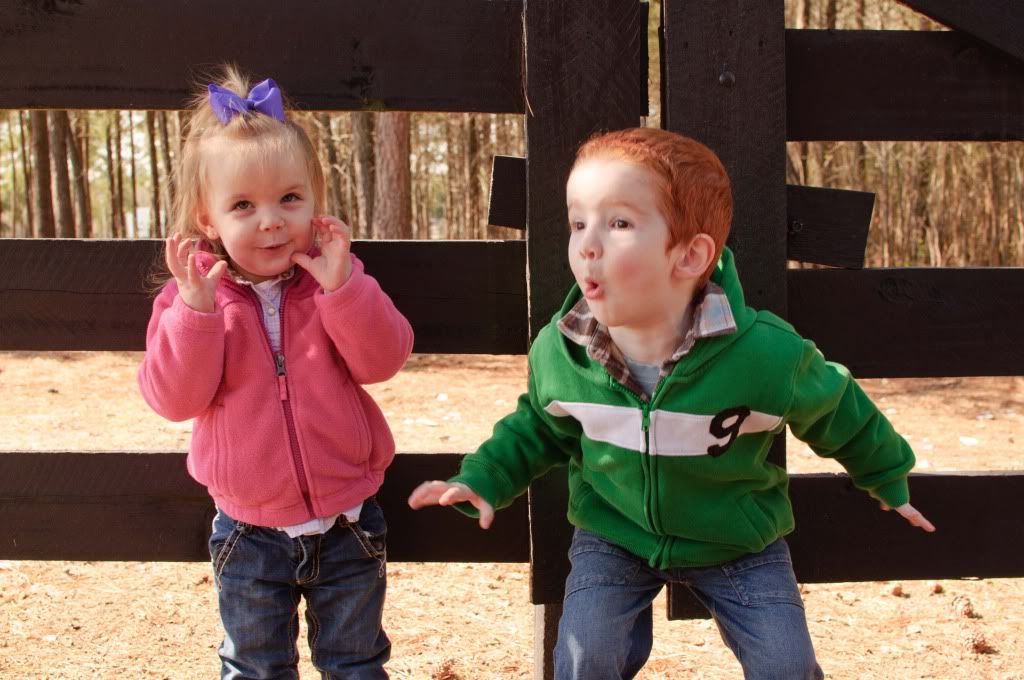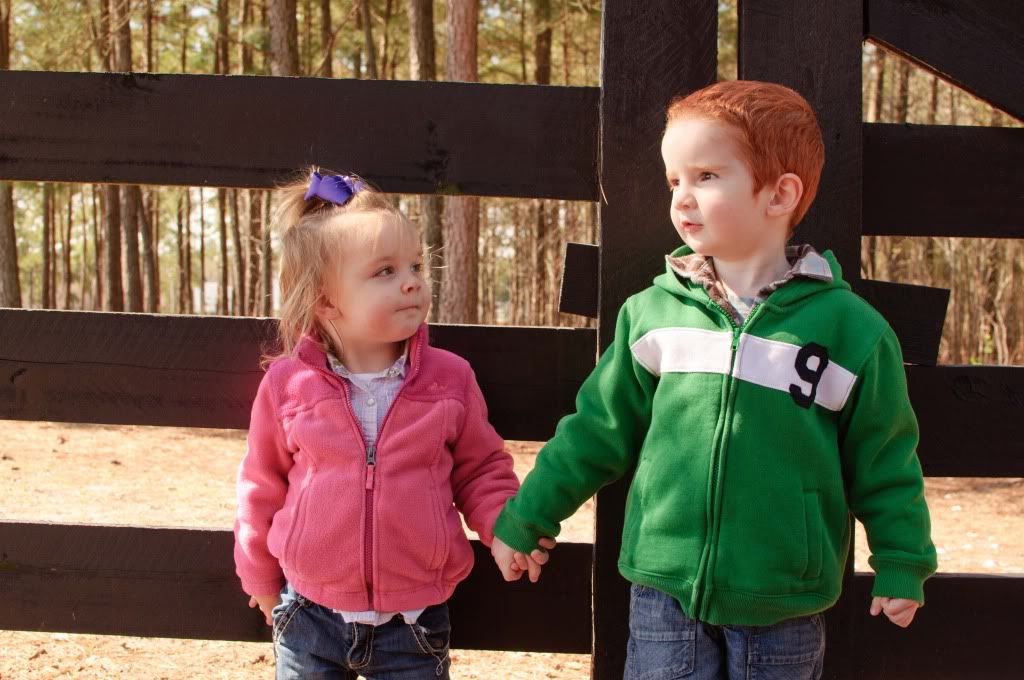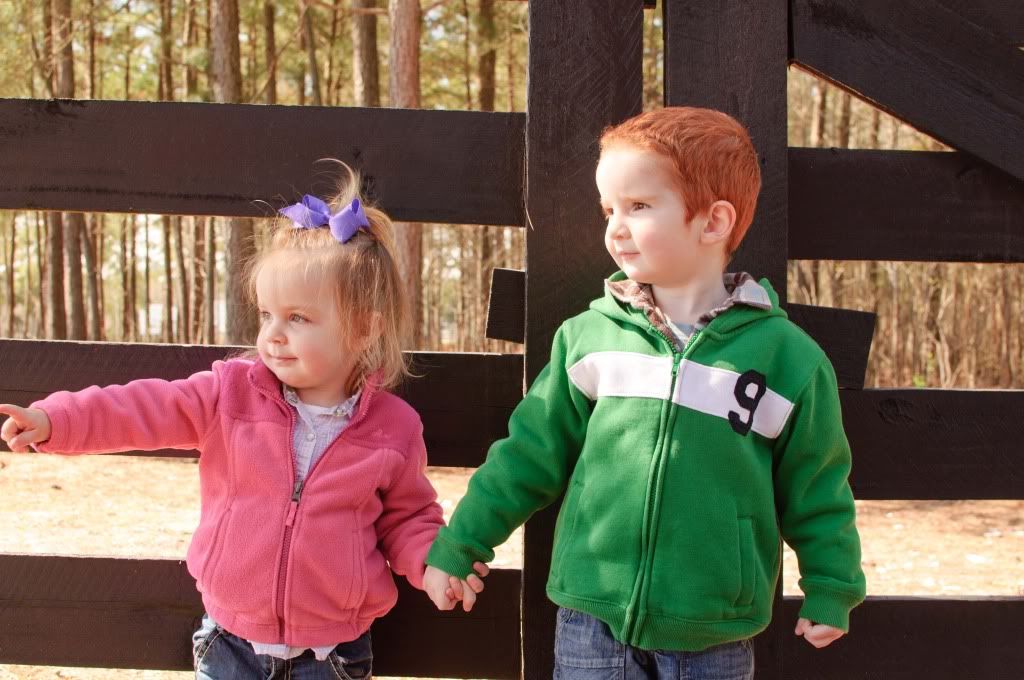 i did get some cute pictures from the tractor though. they love sitting on tractors. "like granddaddy" they say.
she kinda looks like her daddy in this one. i think it's the flycatcher mouth. (haha). really it is the look of concentration! she was having a fun touching all the gears, pretending to really drive it!