This week's photo challenge at
the paper mama
is "self portrait" - I wasn't going to enter it but this past sunday, I went to Washington (NC) to take maternity portraits and a baby shower (same friend)! Plus, I always avoid the camera (I love being behind it, not in front of it.)
Emily wanted to do an urban setting for her maternity photos so we were walking through downtown Washington with her husband and son and I noticed how clean and reflective the windows were. The lighting was just right. I took my picture in several of the windows - this one you can see Emily's son peeking in the window to see what was in the store. However, this one had a coke stand in the background.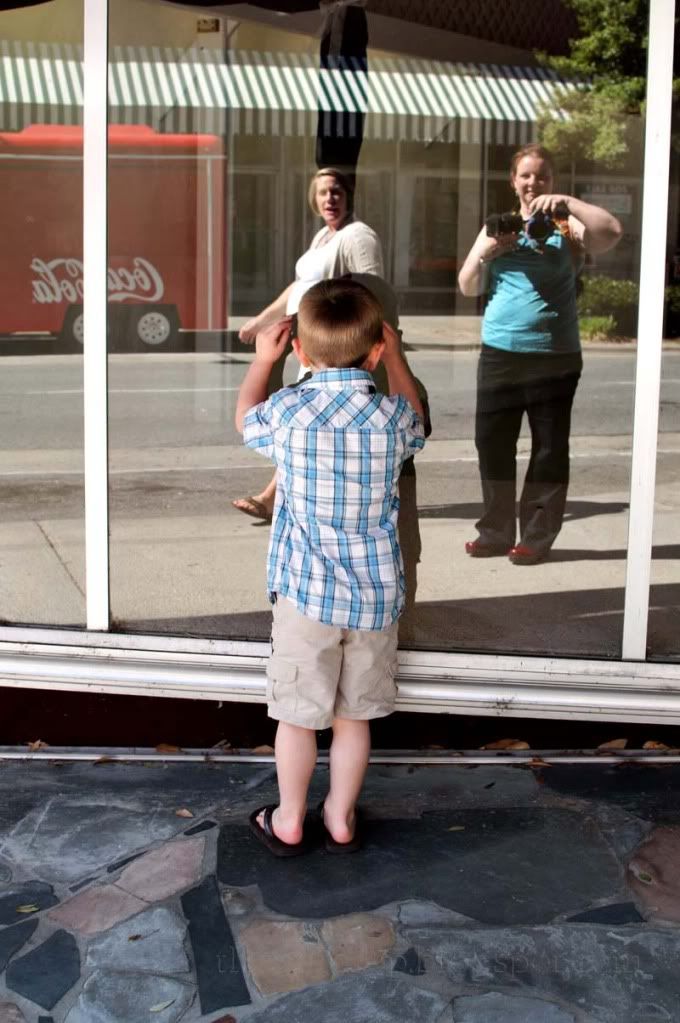 We kept walking and then got to a clothing store. I thought this was an interesting shot, too. It's probably the closest i'll ever get to being a model!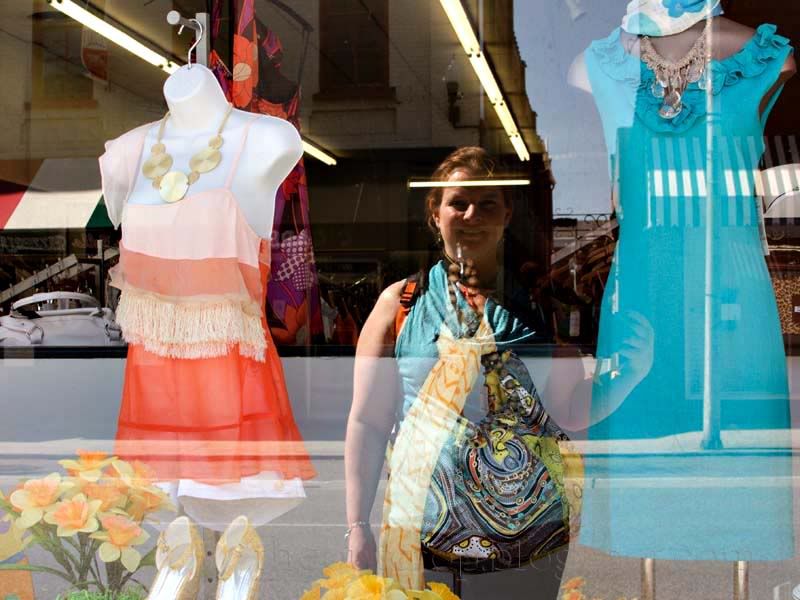 and then last, we got to a clear window with no coke trucks in the back. This one I am entering as my "self portrait" - by the way, it is hard to get a straight picture when you're holding the camera sideways AND not up to your eye. But, I did not crop this one! I kept shooting until I got it right!